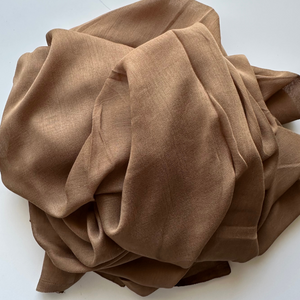 Soft breathable rayon cotton scarves- these scarves are perfect for all seasons and everyday wear, the fabric is very lightweight and flows nicely.
The size for these hijabs are quite generous for full coverage.
Nicely tailored edges with no brand or fabric labels on it, to give it a crisp clean finish.
Highly recommend hand wash /or gently cycle cold wash and air dry to retain the texture and feel of the fabric.
Size: 185 x 85 cm - 72.8 x 33.4 inches
Fabric: Rayon Modal Cotton
Imported