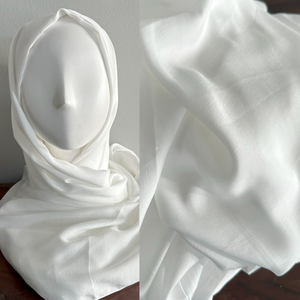 Full coverage extra large scarves- looking for a scarf that gives you full coverage front and back … a scarf that is big enough to wear for salaat, a scarf that is so soft that you want to keep it wrapped around yourself, these scarves were exclusively made for Ethnique and as per our specifications we had them made with no labels or branding on them.
These scarves are quite large in size so we are able to customize the size and make them slightly smaller and with the extra piece make a matching face cover or niqab if required.
Fabric: Soft Crepe
Size: 46 x 80 inches
Imported and designed from UAE for Ethnique.
Machine washable