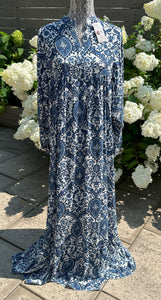 Long summer  casual lounge dresses made with soft cotton fabric - cool, comfortable and easy to wear, perfect for those hot summer days.
These dresses are free size - and can fit most sizes.
Length: 56 inches
Fabric: Cotton/Viscose
Made In Italy
Machine wash in cool water on gentle cycle and air dry.